Electric Sliding Gates
Automatic driveway gates are the latest must-have accessory for homeowners who wish to enhance the security and privacy of their property in a single, easy step.  Home electric gates can be matched to the style of your house.  Are you a business owner who wants to improve the safety, security and image of their premises?  Our automatic electric gates can also be installed at commercial sites.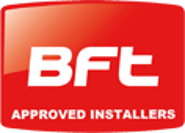 If you like the idea of driveway gates, Exeter based J&A Security Systems can tailor an installation to your needs.  We can install our automatic gate systems to existing swinging or sliding gates. These can be controlled by any of our access control systems including key fobs, GSM intercoms, keypads and dial-to-open systems via smartphones. We can also design, supply and install bespoke metal and wooden timber entrance gates, both of which come in a range of styles and finishes. We can use high quality powder coating to make your metal entrance gates match the style and colour around your property.
Sliding Driveway Gates Exeter
Our electric sliding and swinging gates are designed with full user safety and convenience in mind. All our modern home and commercial automatic gates are built with multiple safe guards to protect each system during operation and prevent from causing damage or harm.
Photocell safety sensors and on gate rubber safety edges test the gate safety during operation and perform the anti-crushing, anti-dragging and anti-trapping features required for a safe working automatic gate system. The 24v motors and control boards which power the electric gates also have built in safety features designed to detect resistance. If your automatic driveway gate should come into contact with an object, outside of the above safety devices, then the motors will go into electric gate safety mode – this means they will immediately stop then reverse slightly to prevent damage. They will not operate again until the obstruction has been cleared.  Once closed, an electric gate lock can be engaged to prevent unauthorized access and keep the system secure.
To learn more about our automatic electric gate installations and gate safety features here at J&A Security Systems customers within the Exeter and Devon areas can contact us online to arrange a survey and quotation.