After starting the business in 2009 Jeremy and Alan decided it would be a good idea to do something special for our 10 Year Anniversary. We were lucky enough to be involved in the BBC program DIY SOS with Nick Knowles and the crew. 
A family near Barnstable had serious medical issues with two of their children and the team redesigned the house to include a treatment room and outdoor playroom.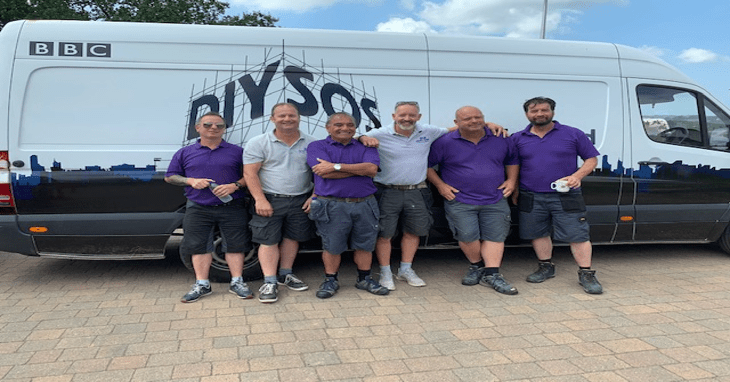 We got involved to supply & install both a new intruder alarm system and a 1080p HD CCTV System. We were delighted to help out free of charge and experience the madness of working with so many different trades, the film crew, all of the DIY SOS team and Lawrence Llewelyn-Bowen..!!
We must say a big thankyou to both our suppliers Pyronix and Dynamic-CCTV Ltd who donated the equipment free of charge as it was such a worthy cause.
It was a fantastic experience to help out a family that needed all the hardwork of the team to improve their home life to allow for daily treatments for their children and to reduce hospital visits. The family can now spend more quality time all together.
We both feel extremely proud that J&A Security Systems was able to help out a very special and lovely family and we wish them all the best for the future.