Electric Barriers Exeter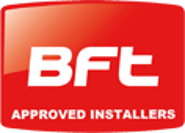 Here at J&A Security Systems, we are local specialists offering a range of products to enhance site security, including automatic barriers. The use of automatic barriers ensures that unauthorised visitors are deterred, and can be locked closed to prevent access completely, for example, when the site is closed.
We cover supply, installation and maintenance of automatic barrier systems from BFT. All BFT barriers offer a fixed tip rest or a space saving swinging tip rest that is attached to the end of the boom, as well as a vehicle safety loop. This is located in the roadway, directly under the boom, ensuring that when a vehicle is present, the barrier re-opens.
Automatic Wooden Barriers Exeter
The boom can then sense when the vehicle moves away, closing it to reinstate the security measures. It's also possible to install another loop on the opposite side in order to activate the opening of the barrier when a vehicle needs to exit from the site.
For additional safety and security, we will fit 'stop' and 'no entry' signs to the middle of the boom. Furthermore, we can fix red and green LED boom lights to direct traffic accordingly; the boom lights stay red when closed, flash red when in the process of opening and closing, and give the go-ahead for the vehicle to move forward when green. Vehicles and pedestrians will both be able to follow this visual warning for when it is safe to move.
Our automatic electric barriers work by using an inbuilt object detection encoder, so that the control board detects if an object is coming into contact with the barrier, moving to the open position. Based in Exeter, all our BFT barriers are lockable metal casings with aluminium powder coated booms for strength and security. The boom also features a rubber safety edge at the base to assist this function.
To enhance the security of these automatic barrier systems, it's necessary to be able to lock them. Using external magnetic locks, it's possible to lock the barriers in the closed position. Should there be a power failure, it's also possible to manually release the barrier on all the systems we offer.
For added barrier safety, all our systems have remote fobs, and it's also possible to integrate any of our intercom and access control systems onto any of our BFT barriers. We offer a GSM dial-to-open facility available, enabling remote access to the opening function, including keypad functions and biometric readers.
Located in Exeter and covering all of the Southwest region, for more information about our automatic barrier systems, please get in touch today.